Topak Machine (KunShan) Co.,Ltd. was invested by Taiwan Topak International Co.,Ltd. in mainland China. Taiwan Topak was established in 1958. Since 1960, Taiwan Topak has started distributing wrapping equipments of Fuji Machinery CO.,Ltd(FUJI), a well known manufacturer in Japan wrapping industry. Taiwan Topak and FUJI have cooperated for more than 50 years.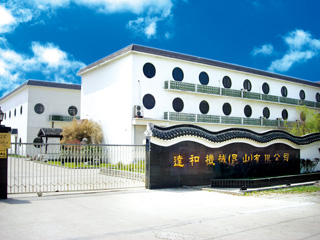 Because of the outstanding achievements, the mutual trust between two companies, and the increasing demand for wrapping machine in China market, Taiwan Topak set up the Shanghai Office in 1993 to serve food factories and to prepare for establishing wrapping machine manufacturing factory in mainland China. Thereafter, in 1996 Topak Machine (Kunshan) Co., Ltd. was founded and obtained authorization from FUJI on manufacturing horizontal wrapping machines and then started proceeding technical cooperation. In 2000, Topak was also successfully authorized by Japan Tokyo Automatic Machine Co.,Ltd. (TAM) to manufacture vertical wrapping machines collaboratively. While manufacturing all types of wrapping machines and matching feeder devices as a professional, Topak also manufactures supplementary components and parts for metal detectors under the cooperation with Japan metal detector manufacturer, System Square Inc.
Since the operation of Topak Kunshan in 1996, Topak has established around a thousand customers from food, pharmaceutical, daily product, and other various industries. Topak also had achieved ISO9000 quality certificate. Its major machines include: TOPAK horizontal wrapping machine series, "tam-TOPAK"vertical wrapping machine series, Square metal detection equipments, and other auto liner, conveying, and feeding devices. In 2006, FW3200 servo horizontal wrapping machine earned the "Chinese institute of Food Science and Technology's recommended product". In 2008, FW3201HS high speed servo candy wrapping machine also gained "Chinese institute of Food Science and Technology's technology innovative award".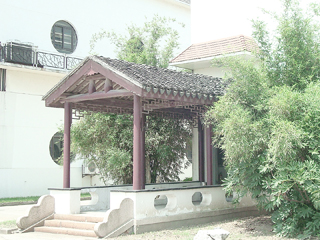 Topak Machine (Kunshan) Co.,Ltd. currently possesses around 200 staffs. Besides Kunshan factory, there also Shanghai branch, Guangzhou and Beijing after sales service centers. The processing center is equipped with CNC processing center and dozens of various processing equipments. Topak's spare parts self-processing rate is 90%. The wrapping machine needs to be burned-in under the highest speed over 100 hours before adjustment, and each finished machine has to be adjusted and tested using customers'product and wrapping film to assure wrapping quality before delivery. All factory's incoming and outgoing accessories must be 100 percent inspected by QC Dept. Key parts of machines such as main electric accessories, transmission parts, and sealing parts are all imported from Japan, which are stable, reliable, and suitable for continuous high speed production.
R&D department is able to perform professional design according to various customer demands. Meanwhile, it receives strong technical support from the Japan factories. The Japan technicians are sent to Topak Kunshan monthly for guidance and training to ensure every procedure would meet the strict requirement of Japanese quality. The latest Japan technical philosophy combined with internal professional design, automatic packaging production line has become Topak's prime product which is now in the leading position in China.
Quality products and prompt comprehensive before and after services have become the most powerful support on sales to Topak. All of our sales people are strictly and professionally trained to well provide expert suggestions on customers'questions. Upholding corporate mission of "Know oneself, Progress with modesty, Dismiss egoism, Teamwork spirit, Cultivate silently, Pursue perfection," Topak always emphasizes that "quality and service first" as the uppermost sales principle. We cordially welcome you to visit us and look forward to cooperate with you.